TENDORYU AIKIDO (SINGAPORE)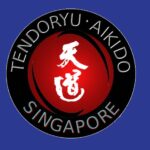 Aikido ("way of harmonizing energy") is a Japanese martial art and self-defense system that resembles the fighting methods jujitsu and judo in its use of twisting and throwing techniques and in its aim of turning an attacker's strength and momentum against himself. The main objective is to attain harmony of body, mind and soul to show the attacker the irrationality of his own actions. The objective of Aikido is not to defeat or hurt or achieve victory over the opponent. It aims at winning over oneself than on someone else. Simply put, while the objective of classical martial arts is simply to defeat your enemy or opponent, that of Aikido is to achieve harmony with your opponent by neutralizing his attack and persuading him that violence is futile. Thus, "friendly persuasion" is the spirit of Aikido as a modern martial art.
Aikido practitioners train to subdue, rather than maim or kill, but many of its movements can nevertheless be deadly. Aikido especially emphasizes the importance of achieving complete mental calm and control of one's own body to master an opponent's attack. As in other martial arts, the development of courtesy and respect is an integral part of aikido training.
There is no competition in Aikido. Trainees basically practice techniques to use against various attacks repeatedly. By doing so, trainees can acquire not only techniques but also strong mentality and flexible mind even in case of an emergency and act without hesitation.
Tendoryu Aikido is different from the other styles in its emphasis on large movements, and its smooth and harmonic flow of motion. This makes it suitable for children, men and women of all ages. 
Learn from a carefully selected group of passionate Martial Arts Masters, instructors and enthusiasts with years of experience. We provide a stable, family-oriented environment that pushes you to excel in meeting your personal goals while developing a close-knit community to support you… all through the exciting journey that you are about to embark on in learning and practicing various types of Martial Arts, all under one roof.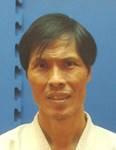 Tan Chee Wei sensei has been teaching Aikido since 1990. First as an Assistant Instructor with Aikikai Singapore, then as an instructor with Tendoryu Singapore.
He spent 2 months training intensively at the Japan Aikido Headquarters (Hombu) under various instructors, including Kisshomaru Ueshiba sensei, son of founder Morihei Ueshiba sensei.
After his return from Japan, a meeting with Peter Nawrot sensei resulted in him joining Tendoryu Aikido (Singapore) as an instructor.
He was awarded his 2nd Dan by Tendoryu Aikido, Japan in 2000, and has continued to upgrade himself by visiting Tendokan, and training under Kenji Shimizu sensei, founder of Tendoryu Aikido.
A Tendo World Aikido member, he attended the inaugural seminar in 2009,  which was also Tendoryu Aikido's 40th Anniversary training seminar conducted by Kenji Shimizu sensei in Izu, Japan. In 2012 and 2015, he attended the 2nd and 3rd Tendo World Aikido seminar both held in Izu, Japan.
His most recent visit was in 2019, where he attended the Tendokan's 50th Anniversary training also held in Izu, Japan and conducted personally by Kenji Shimizu sensei.
As a registered People's Association trainer, Tan Chee Wei sensei currently conducts Aikido classes at the Bukit Merah Community Club in Redhill as well as private classes.