Kumdo, derived from Japanese Kendo, is a modern martial art discipline originating from Korea. The Kumdo schools still invoke the "O-Gae" or "Five tenets and the modern rendition of this code is as follows. Be loyal and faithful to your country and organization. Be faithful and respectful to your parents and elders. Be faithful and respectful to your friends and colleagues. Be confident and show courage when faced with injustice. Be benevolent.
The programme offers children, youth and adult to relieve daily stress thru both the physical training and meditation. Physical training is able to increase muscular strength, endurance, weight management and reduce health risk. Meditation enhances the mental concentration, resilience, patience and reducing of negative emotions.
Shinmu's logo consist of the 12 Chinese Zodiac on the exterior circle, and the three-legged crow (Samjogo) in the center. Samjok-o is believed to inhabit and represent the sun, and it is highly regarded as a symbol of power, even superior to both the Dragon and the Korean bonghwang (Phoenix). The three feet refers to heaven, earth, and people together (Chinese: 天,地,人, hangul: 천지인) It is the most ideal natural order for heaven and earth to become one and live in harmony.
Learn from a carefully selected group of passionate Martial Arts Masters, instructors and enthusiasts with years of experience. We provide a stable, family-oriented environment that pushes you to excel in meeting your personal goals while developing a close-knit community to support you… all through the exciting journey that you are about to embark on in learning and practicing various types of Martial Arts, all under one roof.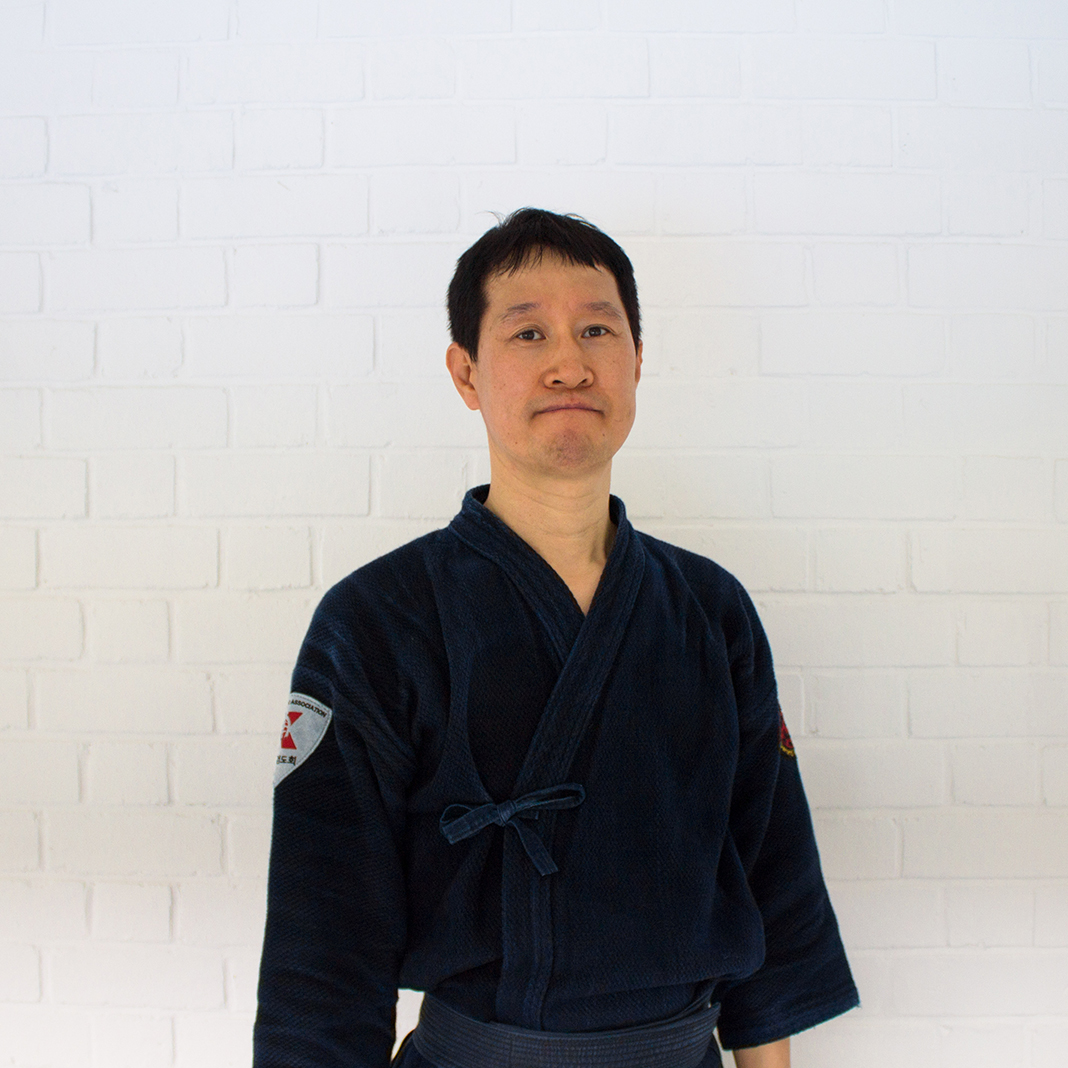 Mr Kim Hak Rae is a 5th dan black belt under the Korea Kumdo Association (KKA). He has been training Kumdo for over 20 years, and also KKA certified instructor with 10 years of experience in coaching. Beside coaching, he is also a Level 3 certified KKA referee and a 3rd Dan in Chosunsebup (Korean swordsmanship). Chosunsebup is a traditional form of Korean swordsmanship that the KKA revived and has been promoting since 1965.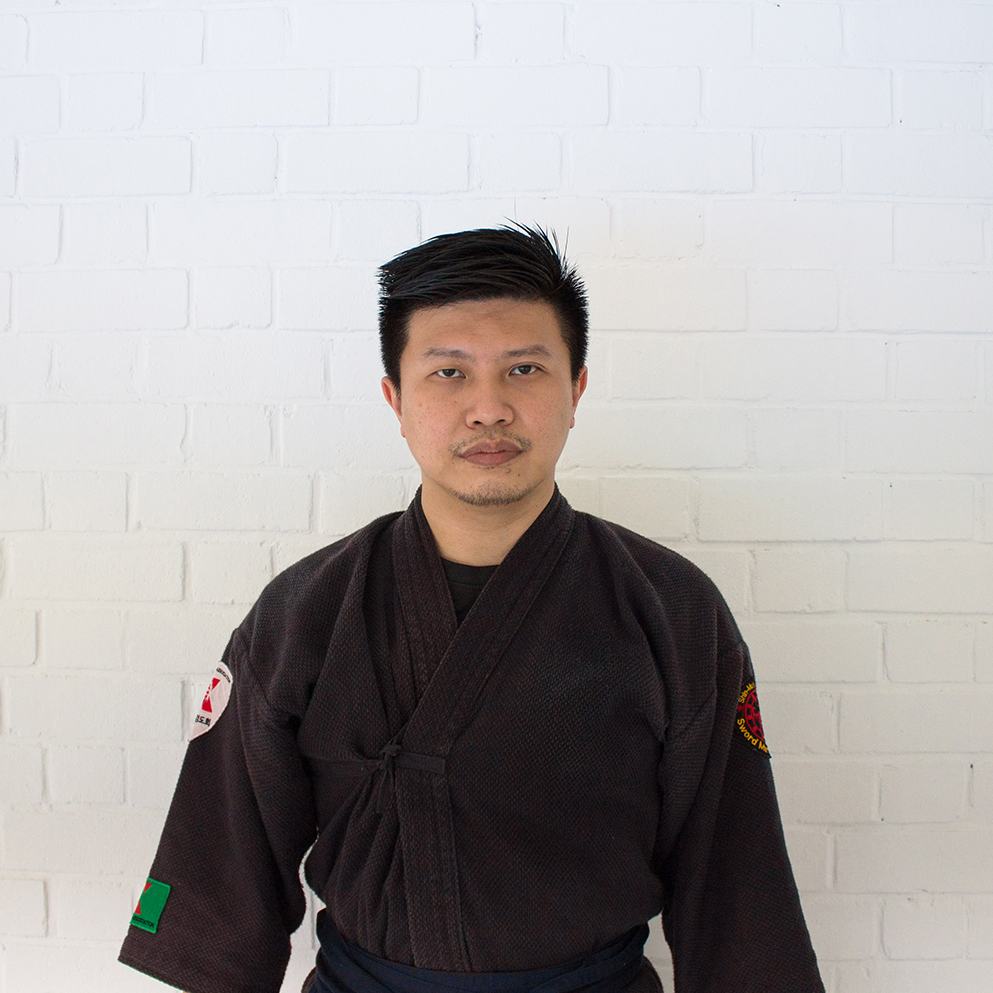 Benjamin Ang has been training Kumdo under Master Kim for over 4 years, with several tournament experience held in Singapore. Beside training in Kumdo, he also has experience in Taekwondo and Boxing. He is a 5th Dan Black Belt which he has been training for over 18 years. In 2008, he took part in the 9th International Invitation Taekwondo Chungdokwan Championship, 2012 Japan WATA Open International Taekwondo Championship and 2018 Jeju World Hanmadang. 
| | | | |
| --- | --- | --- | --- |
| DAY | TIME | LOCATION | CLASS FOR |
| MONDAY | 1300 – 1400 | Bukit Timah Road #B1-01, Bukit Timah Shopping Center 588179 | Adult |
|   | 1530 – 1630 | Bukit Timah Road #B1-01, Bukit Timah Shopping Center 588179 | Adult |
|   | 1800 – 1900 | Bukit Timah Road #B1-01, Bukit Timah Shopping Center 588179 | Adult |
| WEDNESDAY | 1000 – 1130 | Bukit Timah Road #B1-01, Bukit Timah Shopping Center 588179 | Adult |
| FRIDAY | 1300 – 1400 | Keppel Bay | Adult |
|   | 1430 – 1530 | Keppel Bay | Adult |
| SATURDAY | 1030 – 1130 | Bukit Timah Road #B1-01, Bukit Timah Shopping Center 588179 | Children |
|   | 1130 – 1230 | Bukit Timah Road #B1-01, Bukit Timah Shopping Center 588179 | Children |
|   | 1400 – 1500 | Bukit Timah Road #B1-01, Bukit Timah Shopping Center 588179 | Children |
| SUNDAY | 1800 – 1900 | 1 Jalan Anak Bukit, #02-01D Bukit Timah Plaza, 588996 | Adult |
|   |   |   |   |
| Note: No class on Tuesday and Thursday |   |   |   |